Actually, she was finished a week or so ago, I just needed some sunlight and a friendly photographer. I found one in my cousin's wife.
But, you know, I just don't really get how to wear shawls. I don't do it normally, I knit this up just because it was a gorgeous pattern. I don't think I'll actually wear it anywhere. Still, it's just nice to have something lacey. Just in case.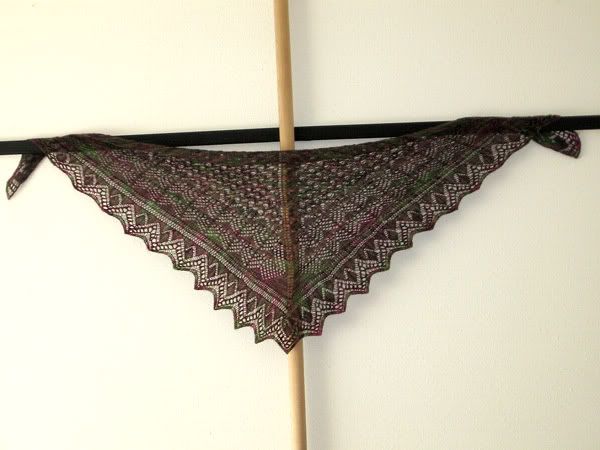 SpecsYarn
: Handpainted Laceweight in
Sapphire Purple
.
Needle Size
: #2s.
Length of Time
: Started April 1. Finished May 27.
Comments
: the yarn is very easily self-felting and I wish I had used the KnitPicks lace as opposed to this lace because there were quite a few times when I really needed to frog a bit and the yarn prevented that. The pattern is very intriguing and keeps your attention. All in all, I really enjoyed this pattern and I'll probably knit this again.